Hello Savers and Happy Frugal Friday!
Just wanted to share an article I found by Self Magazine's fitness editor, Amy Marturanar about saving. This article details how hard it is for her to save money as a millennial, even when income is plentiful and especially when there is nothing specific to save for.
This part of the article stuck out most to me…
We both have good jobs, we have no kids, and we're healthy, so we figured there's no reason our savings and investment accounts shouldn't be busting at the seams. We both work in New York City, but lived with roommates for a while to pay less in rent. Two years ago, we bought a place in New Jersey, so we're spending comparatively less on living than most people we know.

We obviously saved enough for that down payment (for me, it was pretty much my lifetime of savings), but then something happened. We made a really big purchase and then no longer had anything specific to save for. At the same time, we fell into this pattern that's really easy to fall victim to in your 20s: As we moved up at our jobs and started making more money, we took it as an open invitation to spend more, too.
I think it's a great idea to always keep a saving goal (check out mine here), even if it seems unattainable. Why not save up to purchase a Ferrari in cash! Whats the worst that could happen? You might find you are suddenly able to afford a new Ferrari!
No matter what you earn, you can save! No amount is too small. You don't need to feel like there is no point in saving change or $5 because it won't make an impact but ANY amount you save and don't touch is IMPACTFUL!
Check out the rest of the article here as a bit of motivation. You will see that many of us, regardless of our jobs have a hard time-saving! But not everyone takes the steps necessary to get better at it. And you have!
You should enter this sunny weekend (finally!) with your head held high!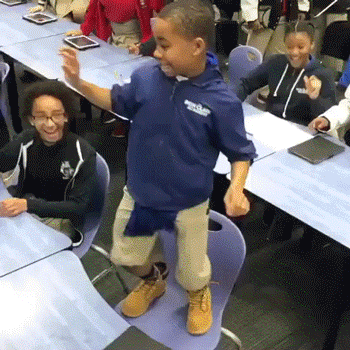 Happy Saving!